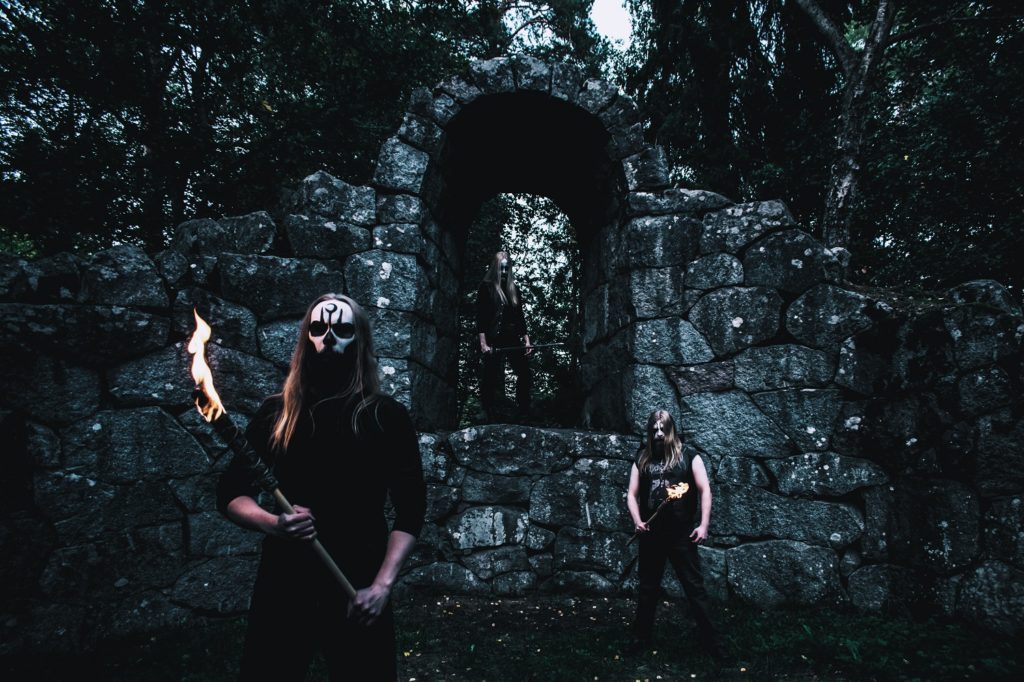 Moonlight Sorcery is a Finnish black metal trio formed in early 2018. The band's black metal is a symphonic and melodic variety by nature. Inspired by many black metal classics as well as classic heavy metal and melodic death metal, the band indeed has a huge palette of influences, which is directly reflected in the versatility of the song material.
The current line-up includes:
Loitsumestari Taikakallo – Sword of Sorrow and Lunar Spells
Ruttomieli – Deathly Invocations and Runecrafting
Haaska – Battle-Axes and Magic Lanterns
You can reach Moonlight Sorcery on Facebook, Instagram and Bandcamp.
Discography (main releases only):
Piercing Through The Frozen Eternity EP 2022
Nightwind: The Conqueror From The Stars EP 2023