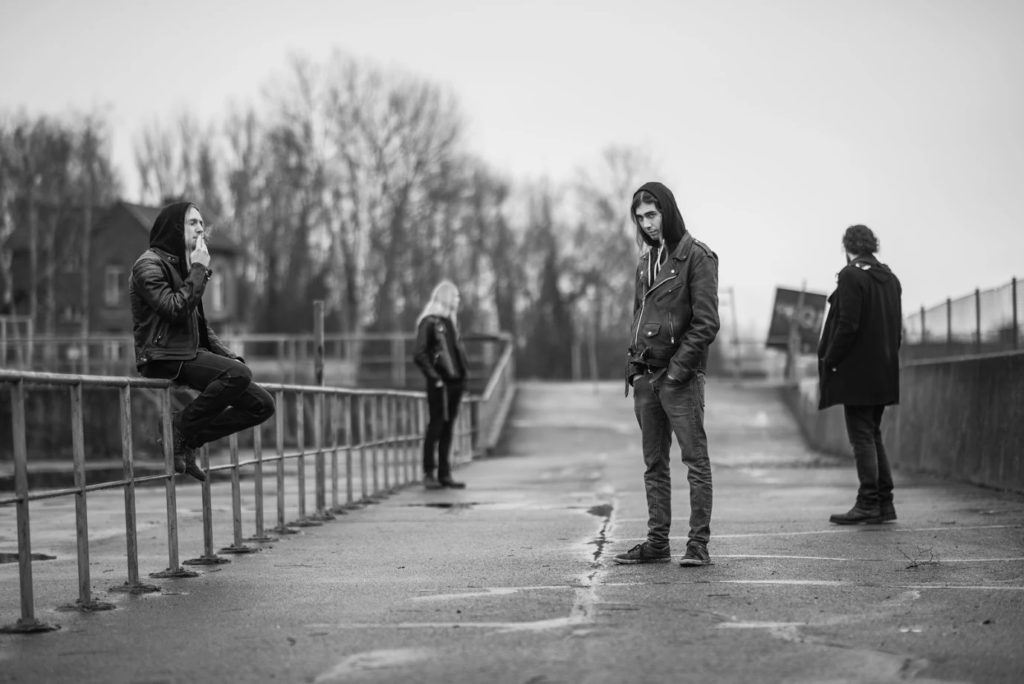 Belgian quartet Drawn Into Descent came out with a notable debut in 2015, shortly after their formation in 2013.
True to their roots, the Belgians keep delving into the murky waters between atmospheric black metal, blackgaze and even post-rock.

Dealing with the bleak, joyless emotions of life, Drawn Into Descent music is the perfect companion during the last winter days, when cold has not let go yet, but days start to grow longer again. An apparently conflicting duality, just like the mellow guitars of blackgaze opposed to the rage of atmospheric black metal.
Drawn Into Descent has already toured Europe supporting label mates Enisum.
Find them on Facebook and Bandcamp.
Discography (main releases only):
Drawn Into Descent Full-length 2015
The Endless Endeavour Full-length 2019